You must allow cookies and JavaScript for a proper shopping experience.
Price: $18.00
Publisher: Thomas Y. Crowell : 1872
Seller ID: 21434
Binding: Hardcover
Condition: Good+ with no dust jacket
---
282 pages; 12mo (7.5") 19 cm; Hardcover, dark blue cloth over beveled boards, black and gilt decor on front and spine, [viii] + 282 + 8 pages, all edges gilt, b/w portrait frontispiece illustration of Browning, main text in 2 columns, small type throughout. ; Dedicated by the poet to Alfred Tennyson, May 14, 1872, stated. ; Cloth shows moderate wear at heel and crown, minor wear to tips. Interior clean but pages slightly yellowed from age. 1889 newspaper clipping with obit for Browning neatly clipped and affixed to front free endpaper with sewing pin, which we have left in place. Binding tight...
View More...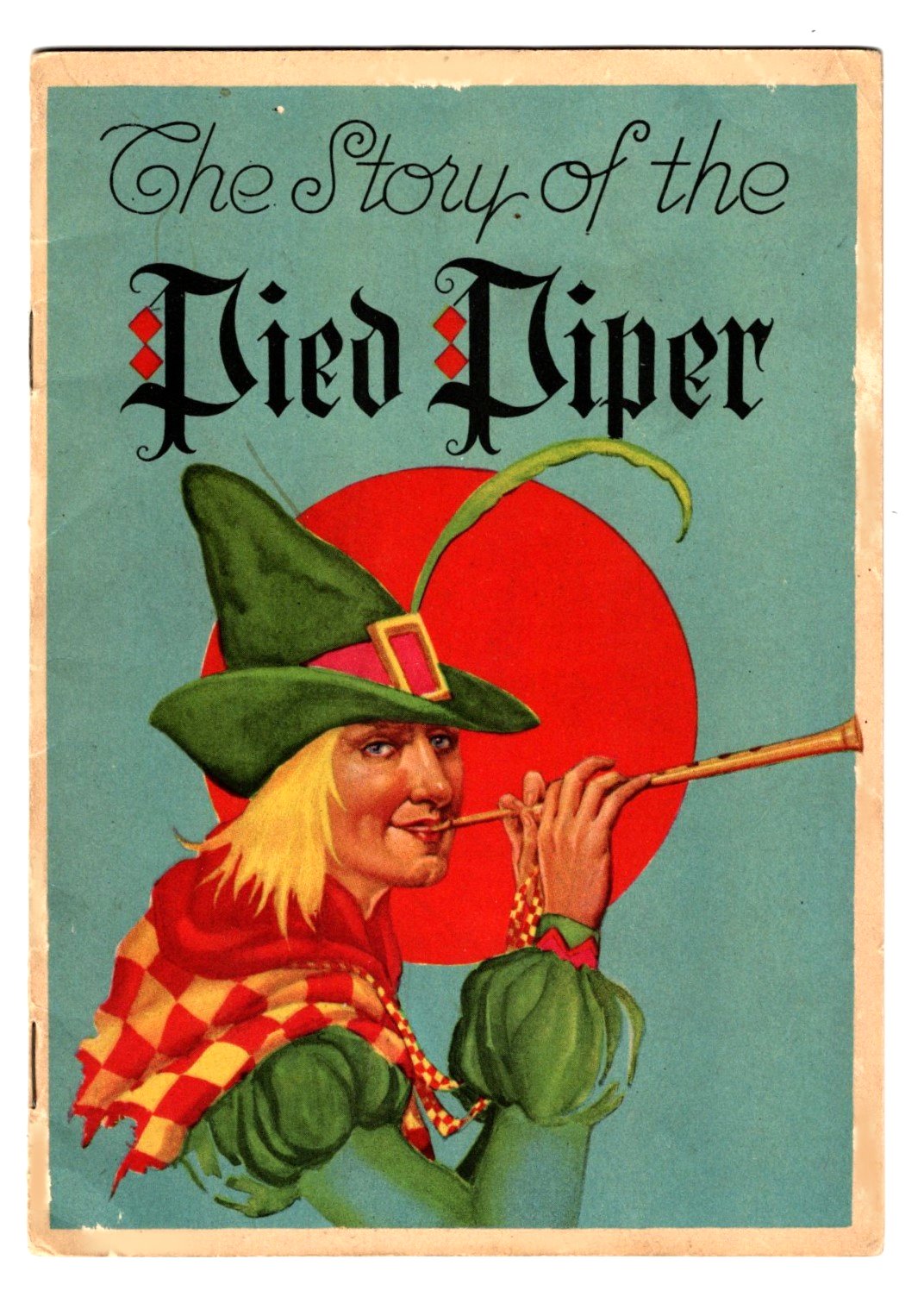 Price: $16.00
Publisher: Marathon Shoe Company : 1930
Seller ID: 24349
Binding: Softcover
Condition: Very Good+
---
16 pages; 12mo (7") 18 cm; Softcover booklet, self-wraps, 16 pages including covers, 36 full-color illustrations. ; Not the complete Robert Browning poem, but a prose retelling of the famous story with quotes from Browning. ; Promotional item published by Marathon Shoe Company, Wausau, Wisconsin, makers of Pied Piper Shoes for children. Several illustrations of shoes. This unit is imprinted "Mack & Company, Ann Arbor, Michigan" on rear cover, as issued. ; Very little wear. Light bump to heel. No marks, no major defects.
View More...