You must allow cookies and JavaScript for a proper shopping experience.
Price: $195.00
Publisher: Ebenezer Avery : 1830
Seller ID: 23768
Binding: Hardcover
Condition: Fair with no dust jacket
---
208 pages; Folio (17.5") 44 cm; Hardcover, boundvolume, very tall, 12.75 x 17.5 inches. Tan leather spine and tips, tan boards, "Watchman" on spine. Main text in four columns. Volume 2 stated, one complete year, May 1830 to April 1831. Each issue is 4 pages, total 208 pages. Rag paper throughout. Denominational news, religious news, sermons, theological topics, poetry, much more. ; The Rev. William Bell was a prominent early Universalist preacher who edited this paper (Universalist Watchman) from 1827 to 1832, and later edited Gospel Fountain, also Star of Bethlehem, in Lowell, Massachusetts. ...
View More...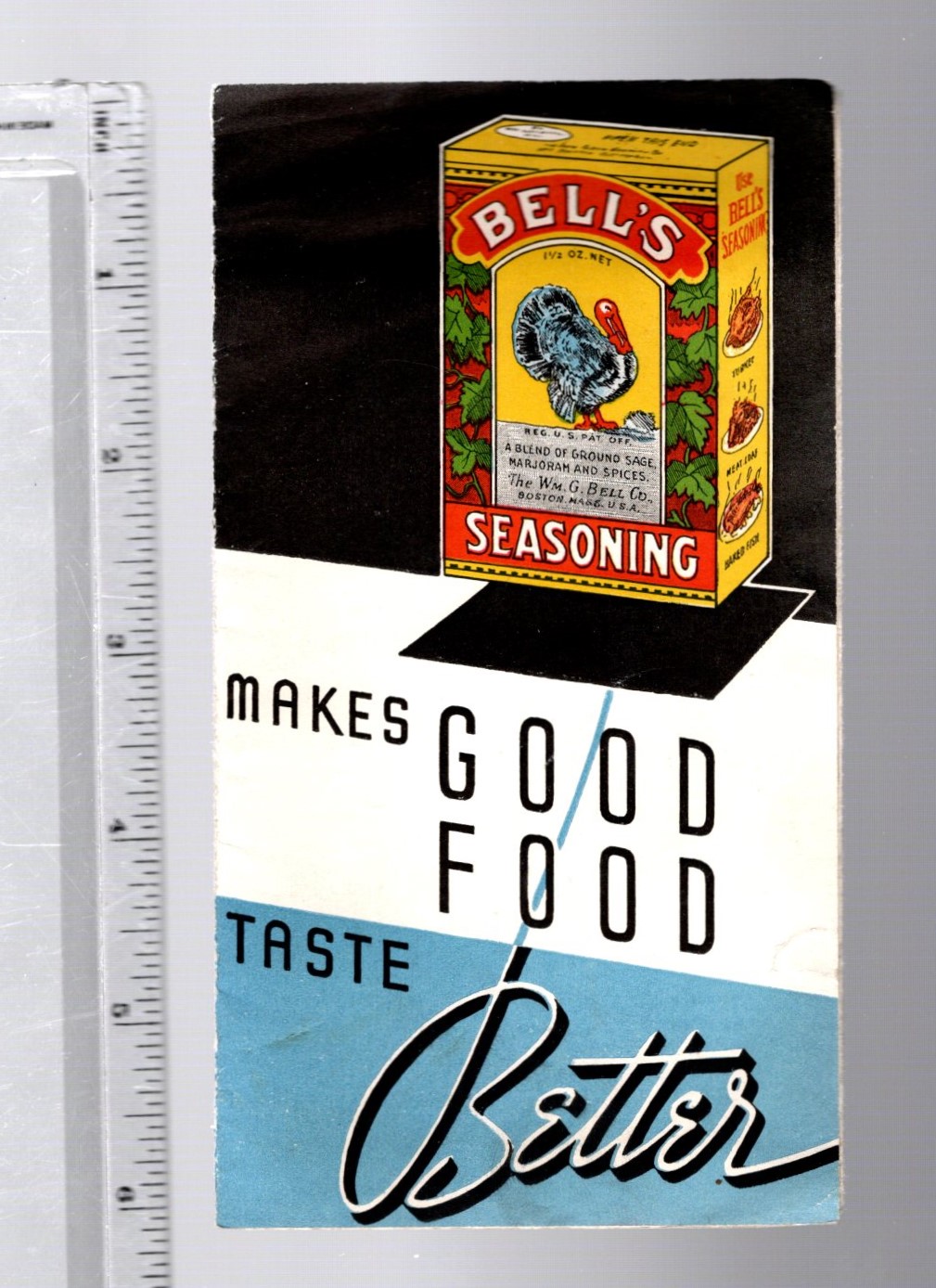 Price: $11.00
Publisher: William G. Bell Company : 1939
Seller ID: 23177
Binding: Softcover
Condition: Good
---
8 pages; 16mo (6.25") 16 cm; Small softcover, color illustration on front, 8 pages, brief company history; printing in black, red and blue; 15 recipes with 9 variations. ; Published in 1939 by William G. Bell Company, Boston, makers of Bell's Seasoning, a secret mix of herbs and spices to be used for flavor enhancing everything from meatloaf and casseroles to fish cakes and turkey stuffing. ; Light to moderate rubbing. One very small closed tear. No other defects. Scarce.
View More...