You must allow cookies and JavaScript for a proper shopping experience.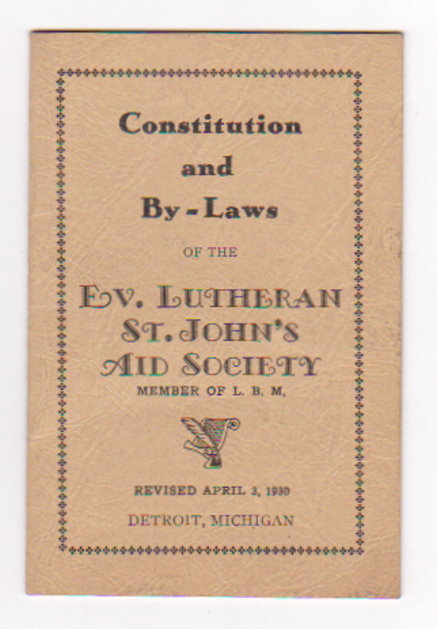 Price: $10.00
Publisher: Evangelical Lutheran St. John's Aid Society : 1930
Edition: Revised Edition
Seller ID: 17851
Binding: Softcover
Condition: Near Fine
---
16 pages; 24mo (5.5") 14 cm; Small softcover booklet (3.6 x 5.5 inches) (94 x 141 mm) tan textured leatherette covers, 16 pages. ; Published by Evangelical Lutheran Saint John's Aid Society of Detroit, Michigan, a member of the LBM, Lutheran Sick Benefit Society, revised edition stated, April 3, 1930. ; One very small spot on rear cover. No other defects.
View More...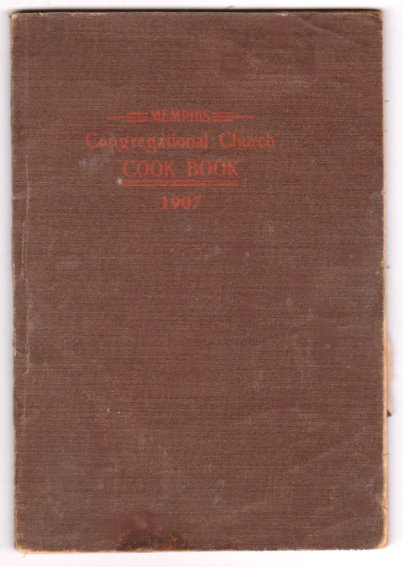 Price: $21.00
Publisher: Congregational Church : 1907
Seller ID: 23790
Binding: Softcover
Condition: Fair
---
84 pages; 8vo (8.5") 23 cm; Softcover with brown limp cloth covers, orange lettering, 84 pages, several localads, about 400 concise recipes with contributor names or initials. ; Collected and edited by the ladies of the Congregational Church of Memphis, Michigan, 1907.; We have graded this item Fair. Worn but intact. Owner name in fountain pen on title page. Owner also bracketed a recipe on pg 33. About six other recipes have minor corrections in fountain pen. Quite scarce. Sold as is. ; Several old recipe clippings laid in.
View More...