You must allow cookies and JavaScript for a proper shopping experience.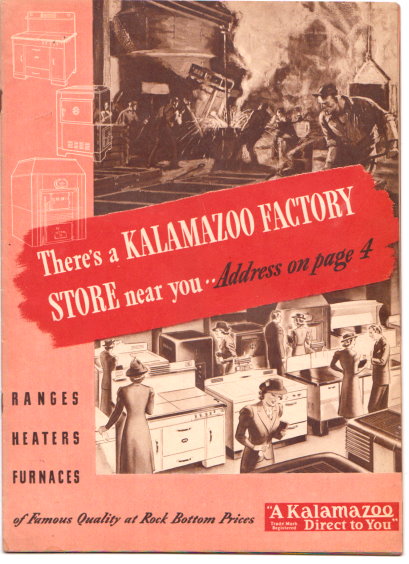 Price: $38.00
Publisher: Kalamazoo Stove & Furnace Company : 1938
Seller ID: 21692
Binding: Softcover
Condition: Very Good+
---
32 pages; 4to (11") 28 cm; Tall softcover, 32 pages printed in dark brown and red, list of nearly 300 stores in Midwest, New England, NY and PA, over 150 sepia-toned photos and illustrations. ; A wonderful vintage promotional item for electric, gas, and coal-wood-oil cookers, ranges, ovens, washing machines, heat circulators, furnaces and air conditioners manufactured in Kalamazoo, Michigan. ; Almost no wear. Covers show a few tiny spots. No other defects. Scarce.
View More...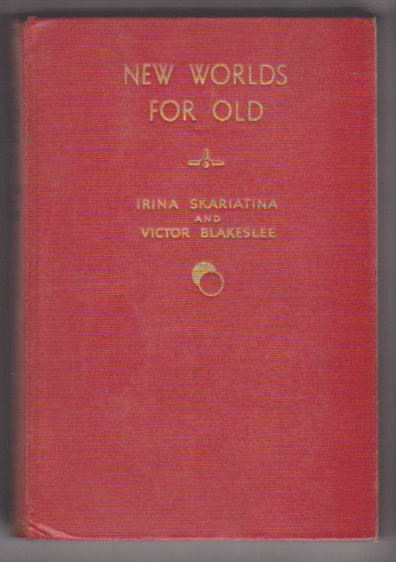 Price: $32.00
Publisher: Bobbs-Merrill Company : 1935
Edition: First Edition
Seller ID: 16660
Binding: Hardcover
Condition: Very Good+ in Poor dust jacket
---
307 pages; 8vo (8.75") 23 cm; Hardcover, red cloth, gilt lettering, 207 pages. Front endpaper inscribed 'Very sincerely' and SIGNED by Irina Skariatina and by Victor Blakeslee in fountain pen. ; 1st edition stated. Written by Irina Skariatina, a Russian noble who escaped during the revolution and became an international journalist, and her American husband, Victor F. Blakeslee, a naval officer. This book describes her eyewitness accounts of early 1930s Europe, including political disruptions in the Soviet Union, Poland, Germany, Czechoslovakia, Austria and Italy. ; Book shows light wear only, ...
View More...